Counseling Service
Addiction & Recovery Treatment
Substance Abuse Intensive Outpatient services are designed for individuals requiring a level of care that is less intensive than inpatient, residential, or partial hospitalization while they recover from addiction.
Have you ever felt you should decrease your drinking or drug use?
Have people annoyed you by criticizing your drinking or drug use?
Have you felt bad or guilty about your drinking or drug use?
Have you ever had a drink or used drugs first thing in the morning to steady your nerves or to get rid of a hangover (eye-opener)?
If you answered yes to any of the above questions, HYPE may be able to help you.
Offer Support
Build a recovery community
Provide resources and different ways to achieve goals
Individual therapy sessions to explore the IOP process
Members will be given tools to help in their everyday lives
Create Consistency
Regular and consistent group and individual meetings
Consistent group facilitator and members
Manage finances, criticism, and barriers impacting treatment
Weekly individual sessions to process issues
Increase Self Improvement
Explore relationship patterns
Understand triggers and cravings
Learn to set boundaries
Learn alternatives to turn to instead of using
Maintain Accountability
Manage triggers, management of relapse, and coping strategies
Random drug screens to help members remain accountable
Participation in group and individual sessions is required
Implement strategies to cope after IOP
HYPE Counseling Addiction and Recovery Treatment Services are based on the American Society of Addiction Medicine (ASAM) Level 2.1 (Intensive Outpatient) of care. These services are offered at flexible times throughout the day and evening to ensure that you can participate with minimal disruption. Services are provided at a minimum of three hours a day, and three days a week. The program has been developed to run at least 16 weeks, however, the duration and intensity of the program are easily adjusted to meet the needs of each individual.
Substance Abuse Intensive Outpatient Program Goals:
Educate, support, and offer resources
Members will be equipped with the tools to manage recovery prior to IOP
Members will have the behavioral and cognitive coping skills in order to resist resorting to substances
Please Note: Individuals who need medically supervised detox are not appropriate for Substance Abuse Intensive Outpatient services.
Eligibility Requirements
Individuals 18+ will be deemed appropriate if:
They demonstrate at least one diagnosis from the Diagnostic and Statistical Manual of Mental Disorders (DSM-5) for Substance-Related and Addictive Disorders with the exception of tobacco-related disorders, caffeine use disorder or dependence, and non-substance-related addictive disorders.
They meet the severity and intensity of treatment requirements for the American Society of Addiction Medicine (ASAM) Treatment Criteria for Addictive, Substance-Related and Co-Occurring Conditions Level 2.1. This is based on the outcome of the individual's documented multidimensional assessment.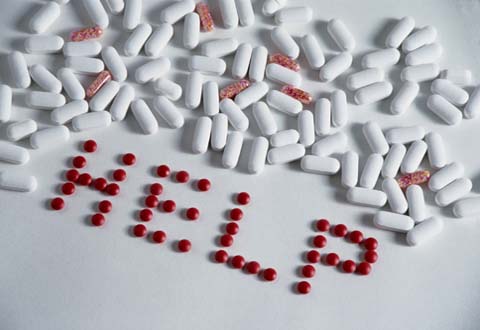 Getting Started
If you feel that our services can be of help to you or someone you know please fill out our referral form.
Get Help Today!
Questions or Concerns
If you have any questions about what we do, please do not hesitate to contact us at (804) 716.2990.